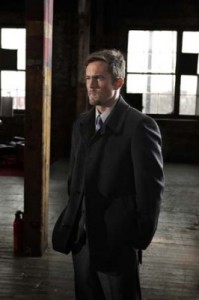 Desmond Harrington! We do love us some Quinn, now don't we? Be sure to check Desmond Harrington out when he guest stars on Gossip Girl, May 9th.
There is no love out in the world like the type that I have for the Showtime hit Dexter.
When season five ended in December, I went into serious withdraws but things are looking up!
The show is still in production but one of the actors on the show, hottie Desmond Harrington, will be returning as Chuck's uncle Jack Bass on Gossip Girl!
These are the first images from the episode entitled, "Shattered Bass," where Jack makes his return to the Upper East Side and sets off a chain of events that could end up destroying Chuck (Ed Westwick) and those closest to him.
From the CW:
Charlie (guest star Kaylee DeFer) is finally starting to feel less like a fish-out-of-water with Serena (Blake Lively) and her friends, but complications present themselves when Charlie is invited to attend the Constance Billard alumni fundraiser. On the road to "happily ever after," Blair (Leighton Meester) finds herself torn between the men in her life.
Tune in for Desmond and the rest of the gorgeous cast of Gossip Girl, on Monday, May 9th.