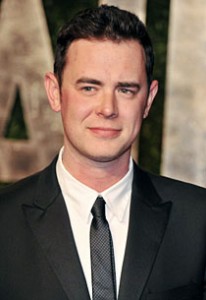 Actor Colin Hanks has signed on for Dexter Season 6. From TV Guide:
Colin Hanks has signed on for a multi-episode arc on the upcoming sixth season of Dexter, TVLine reports. Although no details about the role have been revealed, it's likely Hanks could be the latest adversary to Michael C. Hall's titular serial killer. Hanks, 33, is the son of actor Tom Hanks, and most recently starred in the canceled Fox series The Good Guys. He also recurred as a priest during the second season of Mad Men. An email to Showtime was not immediately returned.
This is exciting news! I haven't seen Colin in too many projects but I give him the benefit of the doubt because his father, Tom Hanks, rocks!
Update: According to the press release, Colin Hanks "will play Travis, a highly intelligent young expert on ancient artifacts who gets linked to a series of grisly murders in Miami."  He will appear in all 12 episodes.